Paint in the comfort of your own home
Looking for a fun, creative activity to enjoy at home? Look no further, we've got you covered! Our new paint at home offer is the perfect way to get creative without even leaving the house! The ideal way to spend quality time with your family or to have a social (and distanced) creative catch up with friends.
So even if you aren't yet ready to come back into the studio, you don't have to miss out on the painting fun.
1. Choose your pottery


From tiles to toast racks, we have loads of pots to choose from, all listed on our new online shop. Simply add what you want to paint to your cart and proceed to checkout.

2. Place your order


Once at checkout you can choose our postal delivery service or "click and collect" your pieces from our studio in Haywards Heath. Our delivery charges are £5 for orders below £50, £7.50 for orders below £100 and £10 for orders £100 and above. Please note there is also a £6 firing fee for orders under £70 (members excluded).
3. Choose your colours


After completing your order we'll give you a ring to clarify what colours you'd like and and arrange a collection time if applicable (if you order your kit in the studio all this will be done there and then). If you have any other painting questions we can chat through them then, or you can give us a call in the studio at any point - we're always here to help.
4. Time to paint


Now you've collected or received your pottery in the post it's time to get creative! Your package will include pottery pieces, brushes, sponges and paints. Everything you need to enjoy a fun and relaxing paint at home.

5. Glazing and firing


When you've finished painting, drop your pottery into the studio or post it back to us. We will glaze and fire it ready for collection or postal delivery.

6. Enjoy!


Whether it's putting your new ornament on the mantelpiece, hanging your baby footprint clock on the wall or simply having a sip from your very own hand painted mug it's time to sit back and enjoy your creation!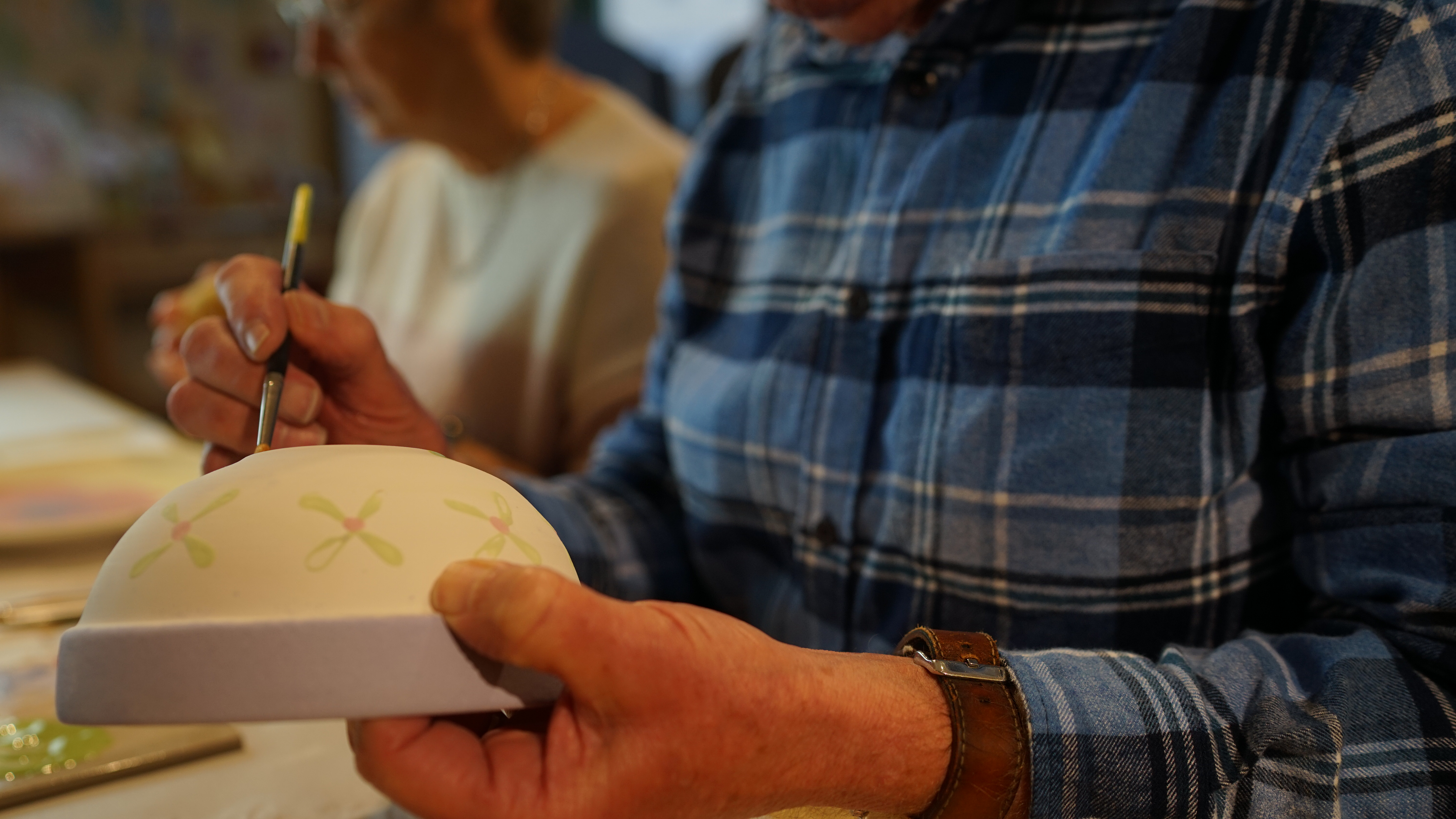 How much does it cost?
There is a £6 firing fee for orders under £70, excluding members. All our pottery is individually priced from £4 and upwards, with our most popular pieces in the £10 - £20 price range.