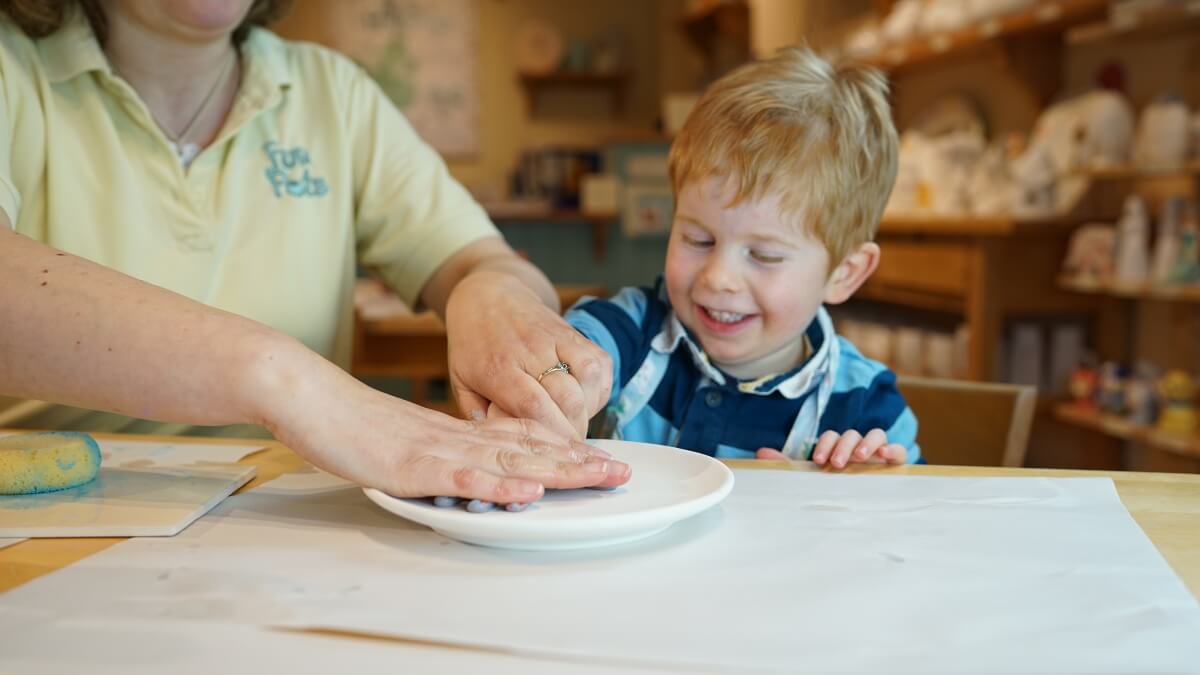 Capture your prints and paint later
As a special service to parents, we are happy to take your child's prints at one session and then keep them safely for when you can return on your own to paint. Parents often prefer to do this when they have several pieces to complete and are looking for some relaxing creative time on their own.
Lots of ideas for wonderful keepsakes
See our foot and hand print gallery below for ideas using baby feet and children's hand prints We also have many fingerprint art inspired pieces.
Hand and Foot Print Gallery

Here to inspire you...